Tarragon Is A Powerhouse Of Nutrients And Health Benefits
Tarragon Tea Is A Powerhouse Of Nutrients
And Other Health Benefits
Tarragon is normally known as an herb in the kitchen. It is often used to add flavor to soups, sauces and dressings. But tarragon tea is also packed full of minerals, nutrients and antioxidents. Tarragon should also be added to your survival medicinal cache.
Tarragon grows very easily in pots or in the garden. If we can grow it in our harsh conditions, anyone can. Tarragon is a woody stemmed shrub that resembles rosemary somewhat. It grows just fine here in our Zone 4b climate. We over-winter it with straw on top to protect it from the cold and it grows right back in the spring.
One teaspon of Tarragon contains vitamins A (4% daily intake), B6 (6%), C (4%) and Folate (3%). Tarragon has the following minerals: calcium (54.7 mg), iron (1.5 mg), magnesium (16.7 mg), phosphorus (15 mg), potassium (145 mg), as well as small amounts of sodium, zinc, manganese, and selenium. Those are decent stats for a tiny amount of an herb you can grow in your garden or in a pot.

Tarragon Plant
Tarragon can also be used for the following health benefits:
Aids digestion and digestive disorders. Boosts appetite.
Used to treat toothache. Can relieve oral pain.
Reduces nausea after surgery.
Can help stimulate the pancreas to produce insulin. Tarragon can help with diabetes.
Tarragon can help reduce inflammation and pain.
Tarragon is reported to help recover faster after exercise.
Used to treat insomnia and help sleep.
Encourages menstruation in women for those having trouble.
Tarragon is an antibacterial. It fights bacteria such as staph, e-coli and sibo.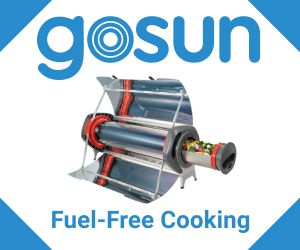 Branch of Tarragon
How To Make Tarragon Tea
Tarragon has a very nice, mild licorice taste due to the presence of estragole. This also gives fennel and anise their licorice flavor.
To make Tarragon tea, bring a pot of water to a boil and remove from the heat. Take a tablespoon of fresh or dry leaves and either put them directly into your cup or into a tea strainer. Pour the hot water into your cup and let it steep for at least five minutes. I like to leave mine in the entire time I am drinking to get the full flavor and benefits from the herb.
Enjoy the benefits of Tarragon as you sip this awesome tasting tea!
Note: I am not a doctor or nutritionist. This article is not meant to replace your doctor or medical professional. It is intended as a source of information only. Always seek medical advice before taking any herb or natural remedy.
View some of our other articles:
About the Author
| | |
| --- | --- |
| | Troy Reid |
Comments
No comments yet! Be the first: